Post by HDM Legacy on Feb 8, 2016 0:08:59 GMT
Hobgoblins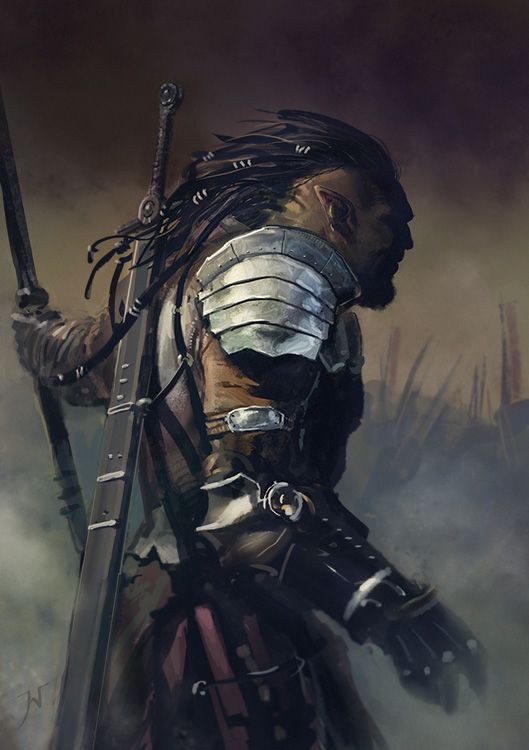 The Hobgoblins of Scythia once ruled a prosperous realm, home to a powerful military and agricultural economy that rivaled that of the Empire. Though at one time relatively peaceful (outside the occasional raid to earn glory for one's family, and their longstanding border dispute with the elves), their culture grew more sinister as they and their fire giant allies followed the god Pyrhas into evil, a taint which grew to color and subvert their proud warrior ethos. Numerous ill conceived conflicts and their status as the one nation in Aipana that sanctions the worship of Pyrhas have led them into an isolation more severe than even Morcavia's.
Long lived and gifted with both natural endurance and lightning reflexes, hobgoblins boast all the grace and skill of elves in warfare, with none of their fragility, though they do tend to be less inspiring. With a solid grasp of tactics, and the intelligence to work as well oiled units, they make formidable opponents. They have been enemies with the woodland realm of Orm Aethel and the Gray Hills since time immemorial. To be fair they have no use for the Orcs of Moloch either, whom they deem completely without honor, and not even worth the arrows it would take to kill them.
Hobgoblins stand about the same height as humans, though they are slightly leaner, with a hard muscled, wildcat-like physique. Their skin tone ranges from pale orange to dirty red. Their eyes are usually a pale yelow-green, and their frowning black lips frame mouths full of dagger like teeth with pronounced canines. Their hair ranges in color from black to light brown, and is usually straight or wavy, and worn long or in dreadlocks.
Hobgoblins who reach one hundred years of age and survive their training are sent out on their first battle. If they survive, they are considered adults. If they fail, they don't come back anyway, and are honored as slain heroes.
Hobgoblins typically marry immediately after their rite of passage, being joined in an arranged marriage with whichever scion of another family is deemed most advantageous to their relatives. Mating is joyfully and enthusiastically violent; as a honeymoon isn't considered good unless someone got a chipped tooth or black eye, and everyone agrees it is a great honor to breed more warriors for Scythia. In a culture where the military itself is the government, martial ability is everything, and children with physical or mental disabilities are frequently sacrificed to the Eternal Flame, or in the case of the Ancestral Brotherhood, given the chance to find an honorable death in battle as soon as possible.



+2 Dexterity, -2 Charisma. Hobgoblins are nimble, but tend to have implacably dour personalities.



+4 racial bonus to constitution checks made to avoid taking damage from a forced march. This stacks with the Endurance feat, if the character has it.



Darkvision: Hobgoblins have Darkvision 60 feet.



Resistance to fire 5. Hobgoblin's lives are spent working and training in the volcanic Red Mountains and deserts of Scythia, and they are especially resilient to heat based attacks.



+1 racial bonus to attacks and damage against elves and dwarves.




Martial weapon proficiency feats for the kukri and scimitar. Weapon familiarity with the light repeating crossbow.



Light Sensitivity. Hobgoblin eyes are sensitive to the light, due to spending most of their time underground. They become dazzled for one round if suddenly exposed to bright light. This can be remedied by taking the Daylight Adaptation feat.



Land Speed: 30 ft.



Favored Class: Fighter



Languages: Hobgoblins with at least 10 intelligence start speaking the Goblin language, and one other tongue of their choice. Hobgoblins with intelligence modifiers of 1 or higher speak an additional language for each point of modifier.



Age: Hobgoblins age slowly, at the same rate as elves.